Please select your time zone to view the class times in your region.
NOTICE: Our classes feature backgrounds, lighting, and strobing effects which may affect photosensitive viewers.
VIRTUAL CLASS LIMITATION OF LIABILITY
For and in consideration of CARLOS DIAZ ("Host") and Zumba Fitness, LLC ("Zumba") permitting the participant to enroll and participate in the Zumba and/or Strong Nation Virtual Class Event ("Virtual Class"). Participant (which includes, but is not limited to, you and every person, adult or child, in the location where Virtual Class is being presented), by subscribing, hereby voluntarily indemnifies, releases from liability, and holds harmless Host, Zumba, any and all additional presenters (collectively "Presenters"), and the Streaming Provider for any accident, injury, illness, death, loss, damage to person or property, or other consequences suffered by Participant or any other person arising or resulting directly or indirectly from Participants participation in the Virtual Class. In the event that Participant is injured, Participant agrees to assume any financial obligation, either through Participants personal health insurance, or through some other means, for any medical costs which Participant incurs. Host, Zumba, Presenters, and Streaming Provider assumes no responsibility for any medical expenses, injury, or damage suffered by Participant in connection with the use of any facilities or services in connection with the Virtual Class. PARTICIPANT SHOULD CONSULT THEIR PHYSICAN OR OTHER HEALTH CARE PROFESSIONAL BEFORE JOINING THE VIRTUAL CLASS. THIS IS PARTICULARLY TRUE IF PARTICIPANT HAS A HISTORY OF HIGH BLOOD PRESSURE OR HEART DISEASE, OR IF PARTICIPANT HAS EVER EXPERIENCED CHEST PAIN WHEN EXERCISING OR HAS EXPERIENCED CHEST PAIN IN THE PAST MONTH WHEN NOT ENGAGED IN PHYSICAL ACTIVITY, SMOKES, HAS HIGH CHOLESTEROL, IS OBESE, OR HAS A BONE OR JOINT PROBLEM THAT COULD BE MADE WORSE BY A CHANGE IN PHYSICAL ACTIVITY. PARTICIPANT SHOULD NOT JOIN THIS VIRTUAL CLASS IF THEIR PHYSICIAN OR HEALTH CARE PROVIDER ADVISES AGAINST IT. IF PARTICIPANT EXPERIENCES FAINTNESS, DIZZYNESS, PAIN OR SHORTNESS OF BREATH AT ANYTIME WHILE PARTICIPATING IN THE VIRTUAL CLASS PARTICIPANT SHOULD STOP IMMEDIATELY. IT IS THE INTENTION OF PARTICIPANT BY JOINING THE VIRTUAL CLASS TO EXPRESSLY ASSUME ALL RISK OF PERSONAL INJURY, DEATH, OR PROPERTY DAMAGE UPON HIM/HERSELF, TO THE EXCLUSION OF HOST, ZUMBA, PRESENTERS, AND STREAMING PROVIDER AND TO EXEMPT AND RELIEVE HOST, ZUMBA, PRESENTERS, AND STREAMING PROVIDER FROM LIABILITY FOR PERSONAL INJURY, PROPERTY DAMAGE OR WRONGFUL DEATH. Participant further agrees that Participant, his/her spouse, assignees, heirs, guardians, and legal representatives will not make any claim against, sue or attach Host, Zumba, Presenters, or Streaming Provider for any loss or damage resulting from Participants participation in the Virtual Class. PARTICIPANT IS AWARE OF THE POTENTIAL DANGERS INCIDENTAL TO ENGAGING IN THE FITNESS ACTIVITIES IN THE Virtual Class. PARTICIPANT AGREES THAT THIS IS A RELEASE OF LIABILITY, A WAIVER OF THE PARTICIPANTS LEGAL RIGHT TO COLLECT DAMAGES IN THE EVENT OF INJURY, DEATH OR PROPERTY DAMAGE AND A CONTRACT BETWEEN PARTICIPANT AND HOST, ZUMBA, PRESENTERS, AND STREAMING PROVIDER AND PARTICIPANT AGREES TO IT OF HIS/HER OWN FREE WILL. PARTICIPANT MUST BE 18 YEARS OF AGE OR OLDER TO ACCEPT AND PARTICIPATE IN Virtual Class. PARTICIPANTS UNDER THE AGE OF 18 MUST HAVE THE CONSENT OF PARENT OR GUARDIAN.
CLASS CHANGE NOTICE
I am sad to announce that Zumba and Strong Nation classes July 14th - 17th will be cancelled. :(
Unfortunately, the AC in our home died and we are waiting for it to be replaced.
I apologize for the inconvenience, in the meantime please feel free to take the latest on-demand classes.
Other Certifications, Licenses, and Affiliations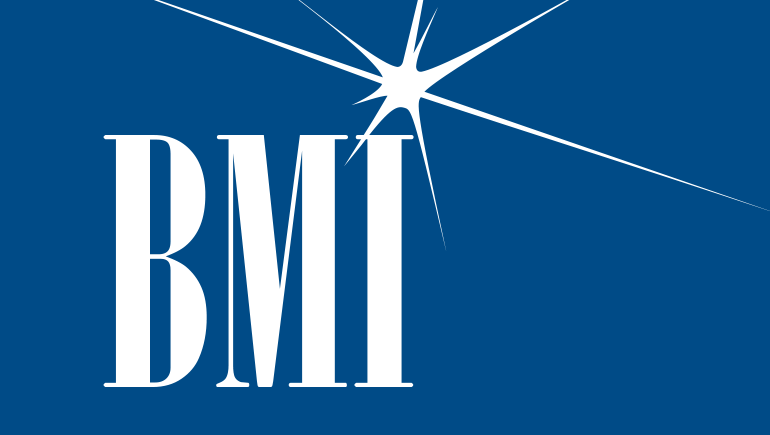 © Copyright 2018-2022 - Club Carlos Fitness, LLC. Streaming services provided by Dacast. Zumba Fitness, STRONG Nation, ZJ, ZES, ZIN, SYNC and any related logos are trademarks of Zumba Fitness, LLC. The AFAA logo is a registered trademark of the Athletics and Fitness Association of America. ASCAP logo is a registered trademark of The American Society of Composers, Authors and Publishers. BMI logo is a registered trademark of Broadcast Music, Inc. SESAC logo is a registered trademark of SESAC, LLC. Logos used under license. All rights reserved.
CLUBCARLOS.COM PRIVACY POLICY
Effective date: May 31, 2020
Club Carlos, Club Carlos Zumba, & STRONG Nation with Carlos ("us", "we", or "our") operates the www.clubcarlos.com website (the "Service"). This page informs you of our policies regarding the collection, use, and disclosure of personal data when you use our Service and the choices you have associated with that data. We use your data to provide and improve the Service. By using the Service, you agree to the collection and use of information in accordance with this policy. Unless otherwise defined in this Privacy Policy, terms used in this Privacy Policy have the same meanings as in our Terms and Conditions, accessible from www.clubcarlos.com
---
Information Collection And Use
We collect several different types of information for various purposes to provide and improve our Service to you.
Types of Data Collected




Personal Data

While using our Service, we may ask you to provide us with certain personally identifiable information from you or from services such as Facebook® and Paypal® that can be used to contact or identify you ("Personal Data"). Personally identifiable information may include, but is not limited to:

Email address
First name and last name
Phone number
Address, State, Province, ZIP/Postal code, City
Cookies and Usage Data


ClubCarlos.com DOES NOT receive nor store payment data.


Usage Data

We may also collect information how the Service is accessed and used ("Usage Data"). This Usage Data may include information such as your computer's Internet Protocol address (e.g. IP address), browser type, browser version, the pages of our Service that you visit, the time and date of your visit, the time spent on those pages, unique device identifiers and other diagnostic data.

Tracking & Cookies Data

We use cookies and similar tracking technologies to track the activity on our Service and hold certain information.

Cookies are files with small amount of data which may include an anonymous unique identifier. Cookies are sent to your browser from a website and stored on your device. Tracking technologies also used are beacons, tags, and scripts to collect and track information and to improve and analyze our Service.

You can instruct your browser to refuse all cookies or to indicate when a cookie is being sent. However, if you do not accept cookies, you may not be able to use some portions of our Service.

Examples of Cookies we use:

Session Cookies. We use Session Cookies to operate our Service.
Preference Cookies. We use Preference Cookies to remember your preferences and various settings.
Security Cookies. We use Security Cookies for security purposes.

Use of Data

The Service uses the collected data for various purposes:

To provide and maintain the Service
To notify you about changes to our Service
To allow you to participate in interactive features of our Service when you choose to do so
To provide customer care and support
To provide analysis or valuable information so that we can improve the Service
To monitor the usage of the Service
To detect, prevent and address technical issues

Transfer Of Data

Your information, including Personal Data, may be transferred to — and maintained on — computers located outside of your state, province, country or other governmental jurisdiction where the data protection laws may differ than those from your jurisdiction.

If you are located outside United States and choose to provide information to us, please note that we transfer the data, including Personal Data, to United States and process it there.

Your consent to this Privacy Policy followed by your submission of such information represents your agreement to that transfer.

The Service will take all steps reasonably necessary to ensure that your data is treated securely and in accordance with this Privacy Policy and no transfer of your Personal Data will take place to an organization or a country unless there are adequate controls in place including the security of your data and other personal information.

Disclosure of Data - Legal Requirements

The Service may disclose your Personal Data in the good faith belief that such action is necessary to:

To comply with a legal obligation
To protect and defend the rights or property of the Service
To prevent or investigate possible wrongdoing in connection with the Service
To protect the personal safety of users of the Service or the public
To protect against legal liability

Security of Data

The security of your data is important to us, but remember that no method of transmission over the Internet, or method of electronic storage is 100% secure. While we strive to use commercially acceptable means to protect your Personal Data, we cannot guarantee its absolute security.

Service Providers

We may employ third party companies and individuals to facilitate our Service ("Service Providers"), to provide the Service on our behalf, to perform Service-related services or to assist us in analyzing how our Service is used.

These third parties have access to your Personal Data only to perform these tasks on our behalf and are obligated not to disclose or use it for any other purpose.

Analytics

We may use third-party Service Providers to monitor and analyze the use of our Service.

Links To Other Sites

Our Service may contain links to other sites that are not operated by us. If you click on a third party link, you will be directed to that third party's site. We strongly advise you to review the Privacy Policy of every site you visit.

We have no control over and assume no responsibility for the content, privacy policies or practices of any third party sites or services.

Children's Privacy

Our Service does not address anyone under the age of 18 ("Children").

We do not knowingly collect personally identifiable information from anyone under the age of 18. If you are a parent or guardian and you are aware that your Children has provided us with Personal Data, please contact us. If we become aware that we have collected Personal Data from children without verification of parental consent, we take steps to remove that information from our servers.

Changes To This Privacy Policy

We may update our Privacy Policy from time to time. We will notify you of any changes by posting the new Privacy Policy on this page.

We will let you know via email and/or a prominent notice on our Service, prior to the change becoming effective and update the "effective date" at the top of this Privacy Policy.

You are advised to review this Privacy Policy periodically for any changes. Changes to this Privacy Policy are effective when they are posted on this page.

Contact Us

If you have any questions about this Privacy Policy, please email me directly at clubcarloszumba@gmail.com or via FB messenger @clubcarloszumba.